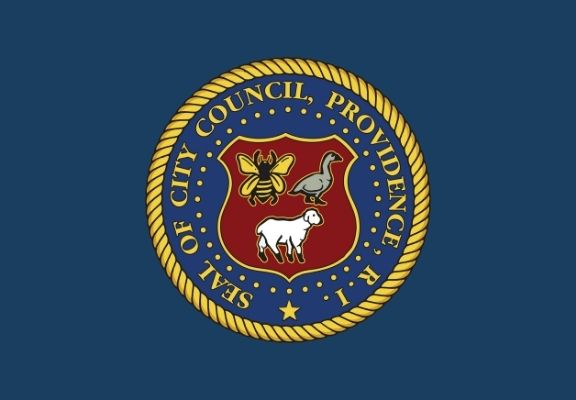 Approved budget contains no tax increases and uses $42 million in stimulus funds for small business relief, youth investments, free public Internet access, and more.
Tonight, the Providence City Council voted to approve a $539 million FY 2022 City Budget including $42 million in American Rescue Plan Act (ARPA) funds to address both immediate needs created by the COVID-19 pandemic and longer-term investments that will pay dividends for years to come. The budget holds the line on residential and commercial property taxes, while funding key City services that residents expect and deserve.
Tonight's vote to approve the FY 2022 City budget follows 5 weeks and more than 11 Finance Committee hearings to receive input from the Mayor's office, Council members, and city residents and community organizations.
"I want to thank my colleagues on the City Council and Mayor Elorza for working collaboratively to put together and pass this budget that invests in our city at a time of great challenge for our residents," said City Council President John J. Igliozzi. "Developing this budget during the uncertainty of the COVID-19 pandemic has been a challenge. Through months of hearings, we have heard just how hard hit our families, small businesses, and community organizations have been by the health and economic impacts of COVID-19. To address these needs, I am pleased that we are able to utilize $42 million in ARPA funds to invest in summer programming for our youth, early learning programs, free public internet access at parks and recreation centers, anti-violence programs, homeless interventions, street sweeping and sewer repairs, our public libraries, and relief for our small businesses. In addition, this budget continues to invest in core City services including inspections and public safety, while holding the line on taxes."
Continued Igiozzi, "I also want to highlight this budget's investment in public safety, which will provide the staffing and resources necessary to respond to criminal activity and to keep the people of our city safe. Talking with residents, many have said they are worried about a rise in crime and support smart investments in our police department, as well as substantive reforms to address community concerns about some policing practices. That is why this budget includes funding for recruitment of new police officers to protect our neighborhoods, and also creates a new Community Relations and Diversion Services Major position within the police department to resolve public safety issues that would be better dealt with through outreach and partnerships with City agencies and community-based organizations."
"During this time of great need, I am pleased that my colleagues on the City Council and Mayor Elorza have worked together to pass a budget that helps our residents, small businesses, and community organizations get through the COVID-19 pandemic, while making long term investments in our city," said Councilwoman and Finance Chair Jo-Ann Ryan. "I am particularly pleased that this budget provides $7 million in direct relief for Providence's small businesses, invests in early education for our youth, and invests in basic City services like public safety and housing and building safety inspections to address quality of life issues."
FY 2022 City budget highlights include:
•No property tax increases.
•Invests in the Department of Inspections and Standards to deal with quality-of-life issues.
•Invests in the Department of Public Property to hire additional personnel to handle projects in a more efficient and timely fashion.
•Creates a new Department of Equity and Inclusion.
•Invests in public safety, including expansion of diversion efforts, creating anti-violence programs, and provisions to fund recruitment of new Providence Police officers.
•Continues to invest in City parks with a portion of Tax Stabilization revenue going to the Parks and Recreation fund.
•Provides an additional $300,000 for Providence Community Centers for programs that qualify for American Rescue Plan Act (ARPA) resources.
•Creates a new Community Relations and Diversion Services Major position within the Providence Police Department.
•10% of tax revenue from projects with a Tax Stabilization Agreement (TSA) will be dedicated to supporting debt service on the $25M Providence Redevelopment Agency Special Obligation Bond that funded the Providence Housing Trust in FY21.
•Invests $350,000 to expand the number of pre-kindergarten classrooms in Providence, increasing access to quality early learning programs.
•Invests ARPA funds for night basketball, recreational center programs for our youths, free internet access at our largest parks and recreation centers, sewer repair fund, and a $7 million small business relief fund.
A detailed summary of FY 2022 City Budget highlights can be found here.