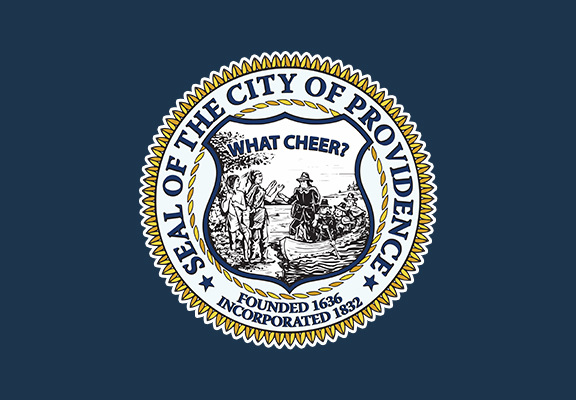 Councilman David A. Salvatore (Ward 14), Councilwoman Helen Anthony (Ward 2), and Councilman Pedro Espinal (Ward 10) will introduce an ordinance at tonight's City Council meeting that calls for a dedicated revenue stream to fund housing opportunities. The proposal would allocate 50 percent of the revenue realized through the real estate conveyance tax for the City's Affordable Housing Trust Fund.
"The City retains nearly $2 million in revenue from the state's real estate conveyance tax every year and has not used any of those funds to help solve our housing crisis," stated Councilman David A. Salvatore. "Last month, I introduced a resolution calling for the Mayor to create a dedicated funding stream in this coming year's budget for affordable housing, but after consideration, I believe it falls upon this body to ensure that the most vulnerable amongst us are protected. Households making less than $100 thousand a year are unable to buy a home on the East Side, while they can only buy in other neighborhoods; however, only if their annual household income is just north of $60K can they afford to live in other areas our City. These numbers are even more frightening considering the median household income in Providence is estimated to be $40 thousand a per year. It's time that we put our money where our mouth is, and that's what this ordinance will accomplish."
For every $500 of a real estate sold within the State of Rhode Island a $2.30 conveyance tax is imposed, which $1.10 of that is retained by the municipality where the property was sold. For example, if a home is sold for $100 thousand, the state receives $460 in conveyance tax, and the municipality would receive $220. Councilman Salvatore is proposing that Mayor Elorza allocate 50 percent of the City's portion of the conveyance tax be transferred to the Providence Affordable Housing Trust Fund.
Councilwoman Helen Anthony stated, "Providence needs to significantly increase its inventory of affordable housing and we can't do it without dedicated funding streams from the City and the State. The funding created by this ordinance, in conjunction with the funding generated by the City's Tax Stabilization Agreements, will give the Providence Redevelopment Agency some resources to address this critical shortfall."
The Trust Fund provides funding for the construction, development or financing mechanisms of affordable housing for families earning less than 120% of the median income. The City's Internal Auditor has found that during the fiscal years 2010-2019 the City has retained just over $16 million through the collection of the state's real estate conveyance tax.
"As the Councilman for Lower-South Providence and Washington Park, I know first-hand how hard it is to find affordable housing," stated Councilman Pedro Espinal. "Affordable housing is not a luxury, it is a basic human right, and by creating this dedicated funding stream, we can begin to chip away at this long systemic problem here in Providence."
Councilman Salvatore continued, "This is not rocket science – we have an affordable housing crisis in the City of Providence and the State of Rhode Island – but those of us in power just talk about it when we need to do something about it. This proposal is an actionable item that we can take as a City to help our neighbors who need it. Affordable housing is a human right, and it's an integral part of ensuring safe, resilient, healthy, and dynamic neighborhoods."