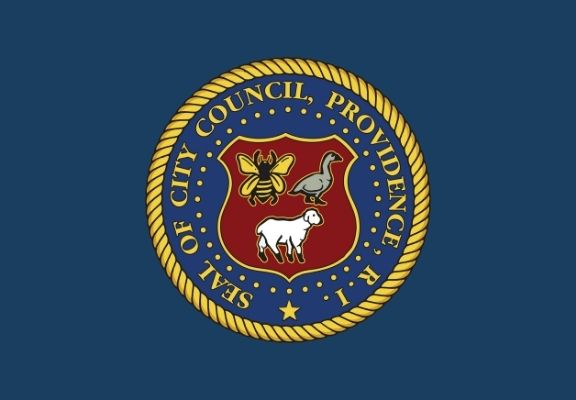 Rental Housing Registry
Providence, RI – Councilors received a proposed ordinance that would create a first-of-its-kind registration for all occupied and vacant rental units throughout the city of Providence. The aim of a rental registry is to help address longstanding health and safety issues, identify units that are not up to code, educate tenants and landlords on building code compliance, and connect homeowners with lead remediation services for any properties built before 1978, the year lead paint was banned.
The proposed registry includes single and multi-family homes, condos, townhouses, and leasehold cooperative units. The ordinance creates a proactive inspection program, calls for the creation of a transparent online database by January 2025, and requires annual reporting to the City Council.  The initial registration opens on September 2, 2024, and ends on October 31, 2024.
The rental registry ordinance was referred to the Committee on Ordinances for further review.
Registration Checklist
landlord must register units with the Department of Inspection and Standards
name of landlord or any business entity leasing units must be registered
landlord or business entity must register an active home address, business address, or PO Box, active email address & phone number
name, address, and contact information for any property manager must be registered
Tax Assessor's plat and lot number must be registered
number of dwelling units must be registered
number of bedrooms in each unit
number of occupants in each unit
period of occupancy or period of lease agreement for each unit
all landlords must affirm they are familiar with the following:
Minimal Housing Standards (PVD Code of Ordinances)
Unlawful Housing Practices (PVD Code of Ordinances)
Noise Control (PVD Code of Ordinances)
Residential Landlord Tenant Act (RI General Law)
Rhode Island Fair Housing (RI General Law)
all landlords leasing a property built before 1978 shall provide DIS with a valid certificate of conformance, a lead-safe certificate, and a lead-free certificate
Registration Timeline
initial registration opens on September 2, 2024
deadline of October 31, 2024 to register units
registration is valid for one year
Registration Fees
no fees for initial registration
$30 per property for owner-occupied multi-family rental properties, with an additional fee of $15 per unit for properties of four or more units
$50 per property for non-owner-occupied single family, multi-family, condos, and townhouse rental properties up to three units, with an additional fee of $25 per unit for properties with four or more units (cap of $500 per property)
$100 for any owner of a short-term rental unit
The rental registry ordinance was referred to the Committee on Ordinances.
America's First Climate Jobs City
Councilors approved a resolution that would establish Providence as America's First Climate Jobs City. What is a Climate Jobs City? The council commits to enacting bold climate policy goals and aggressive programs that ensure:
Just Transition – inclusion of stakeholders from labor, environmental, and racial justice movements, residents, and private industry in the decision-making process
Workforce Development – investing in carbon-neutral and climate-friendly infrastructure; integrating prevailing wage, project labor, labor peace, pre-apprenticeship and apprenticeship utilization
Resilience, Adaptation, and Emergency Preparedness – removing unnecessary administrative and legislative barriers obstructing the creation of resilient PVD neighborhoods; maintaining language appropriate preparedness education programs and emergency alert systems in the face of flooding and extreme heat events
Building Decarbonization – decarbonizing and retrofitting buildings to eliminate emissions and create healthy environments by 2050, with measurable progress by 2030
Renewable Energy – facilitating the switch to a 100% clean energy supply by 2033
Mobility – encouraging transit-oriented development
Climate Literacy and Environmental Education – infusing clean, renewable energy and environmental awareness education programs in all PVD public schools, charter schools, and mayoral academies
Green Infrastructure – increase equitable neighborhood access to green infrastructure and spaces
Healthy Neighborhoods – ensuring equal access to open and recreational spaces that are free from air, water, and soil pollution; increasing availability of qualified cooling centers and increasing access to public pools and urban forests
Implementation – working with Climate Jobs RI and other stakeholders to identify federal funding programs; establish a regular reporting system on progress
"I am proud to sponsor this Resolution with my colleagues to commit Providence to being America's first Climate Jobs City," said Councilor Sue AnderBois (Ward 3). "Climate change is an existential crisis — and as we work toward a more resilient future for our residents, that has to include ensuring that the green economy is powered by good jobs with family sustaining wages."
"I am excited to stand here with so many leaders that are committed to making Providence a national leader in addressing the climate change crisis," said Director of Sustainability Priscilla De La Cruz. "It is possible to move our city towards clean energy and climate resiliency while preparing our workforce of today and tomorrow to be active participants in a new, green economy. The Smiley Administration looks forward to working with this broad coalition of frontline workers, Providence residents and business owners, and the many advocates dedicated to this work."
Climate Jobs Rhode Island Policy Director Michael Roles further added, "Providence is setting the example for the rest of the country as it maps out a true Just Transition that honors the rights of working class people and frontline communities. We look forward to collaborating with the City to implement a transition that centers the expertise and lived experiences of workers and people living on the frontlines."
"As the first Climate Jobs City in America, Providence will show the rest of the country what it looks like to enact climate policies that are built in strong collaboration with labor, community, industry, and government," said Patrick Crowley, Secretary-Treasurer of the Rhode Island AFL-CIO. "A truly Just Transition ensures that robust climate action, includes the voices of working people and expands access to the good-paying green jobs for all."
"The RI Building and Construction Trades Council is in full support of Climate Jobs RI and creating a Just Transition to a green economy. From our point of view, a Just Transition means there cannot be a gap in employment for our hard-working men and women employed in both the construction trades and the legacy fuel industry. We look forward to working with the city of Providence to make sure that our members are front and center as this transition takes place and there are no gaps in employment for anyone," added LIUNA General Secretary-Treasurer and RI Building and Construction Trades Council President Michael F. Sabitoni.
El Ayuntamiento presenta un registro de alquileres en toda la ciudad para propietarios y se propone establecer a Providence como la primera ciudad de empleos climáticos de Estados Unidos
 Registro de Vivienda en Alquiler
Providence, RI – Los concejales recibieron una propuesta de ordenanza que crearía un registro único en su tipo para todas las unidades de alquiler ocupadas y desocupadas en toda la ciudad de Providence. El objetivo de un registro de alquileres es ayudar a abordar problemas de salud y seguridad de larga data, identificar unidades que no cumplen con el código, educar a los inquilinos y propietarios sobre el cumplimiento del código de construcción y conectar a los propietarios con servicios de remediación de plomo para cualquier propiedad construida antes de 1978, el año Se prohibió la pintura con plomo.
El registro propuesto incluye viviendas unifamiliares y multifamiliares, condominios, casas adosadas y unidades cooperativas de arrendamiento. La ordenanza crea un programa de inspección proactivo, exige la creación de una base de datos en línea transparente para enero de 2025 y requiere informes anuales al Concejo Municipal. El registro inicial se abre el 2 de septiembre de 2024 y finaliza el 31 de octubre de 2024.
"Un registro de alquileres es una herramienta para la transparencia, la rendición de cuentas y la seguridad en todo el parque de viviendas antiguo de la ciudad", dijo la presidenta del consejo Rachel Miller (Distrito 13). Un registro brinda información a los inquilinos y garantiza que los propietarios hagan su debida diligencia para mantener seguros a los residentes".
Lista de verificación de registro
el propietario debe registrar las unidades en el Departamento de Inspección y Normas
se debe registrar el nombre del propietario o de cualquier entidad comercial que alquile unidades
el propietario o entidad comercial debe registrar una dirección residencial activa, una dirección comercial o un apartado postal, una dirección de correo electrónico activa y un número de teléfono
el nombre, la dirección y la información de contacto de cualquier administrador de propiedades deben estar registrados
Se debe registrar la plataforma y el número de lote del Tasador de Impuestos.
se debe registrar el número de unidades de vivienda
número de dormitorios en cada unidad
número de ocupantes en cada unidad
período de ocupación o período de contrato de arrendamiento para cada unidad
todos los propietarios deben afirmar que están familiarizados con lo siguiente:
Normas mínimas de vivienda (Código de ordenanzas PVD)
Prácticas ilegales de vivienda (Código de ordenanzas PVD)
Control de ruido (Código de Ordenanzas PVD)
Ley de propietarios e inquilinos residenciales (Ley General de RI)
Vivienda Justa de Rhode Island (Ley General de RI)
todos los propietarios que arrienden una propiedad construida antes de 1978 deberán proporcionar al DIS un certificado de conformidad válido, un certificado de seguridad con plomo y un certificado sin plomo.
Cronograma de registro
el registro inicial se abre el 2 de septiembre de 2024
fecha límite del 31 de octubre de 2024 para registrar unidades
el registro es válido por un año
Cuotas de inscripción
sin tarifas por el registro inicial
$30 por propiedad para propiedades de alquiler multifamiliares ocupadas por sus propietarios, con una tarifa adicional de $15 por unidad para propiedades de cuatro o más unidades
$50 por propiedad para propiedades de alquiler unifamiliares, multifamiliares, condominios y casas adosadas no ocupadas por sus propietarios de hasta tres unidades, con una tarifa adicional de $25 por unidad para propiedades con cuatro o más unidades (límite de $500 por propiedad)
$100 para cualquier propietario de una unidad de alquiler a corto plazo
La ordenanza sobre el registro de alquileres se remitió al Comité de Ordenanzas para su posterior revisión.
La primera ciudad de empleos climáticos de Estados Unidos
Los concejales aprobaron una resolución que establecería a Providence como la primera ciudad de empleos climáticos de Estados Unidos. ¿Qué es una Ciudad de Empleos Climáticos? El consejo se compromete a implementar objetivos de política climática audaces y programas agresivos que garanticen:
Transición justa: inclusión de partes interesadas de movimientos laborales, ambientales y de justicia racial, residentes y la industria privada en el proceso de toma de decisiones.
Desarrollo de la fuerza laboral: invertir en infraestructura neutra en carbono y respetuosa con el clima; Integrar el salario prevaleciente, el trabajo del proyecto, la paz laboral, el pre-aprendizaje y la utilización del aprendizaje.
Resiliencia, adaptación y preparación para emergencias: eliminar barreras administrativas y legislativas innecesarias que obstruyen la creación de vecindarios PVD resilientes; Mantener programas educativos de preparación y sistemas de alerta de emergencia en un lenguaje apropiado ante inundaciones y eventos de calor extremo.
Descarbonización de edificios: descarbonizar y modernizar edificios para eliminar emisiones y crear entornos saludables para 2050, con avances mensurables para 2030.
Energía renovable: facilitar el cambio a un suministro de energía 100 % limpio para 2033
Movilidad: fomentar el desarrollo orientado al tránsito
Alfabetización climática y educación ambiental: infundir energía limpia y renovable y programas educativos de conciencia ambiental en todas las escuelas públicas, escuelas autónomas y academias de alcaldes de PVD.
Infraestructura verde: aumentar el acceso equitativo de los vecindarios a infraestructura y espacios verdes
Barrios saludables: garantizar el acceso igualitario a espacios abiertos y recreativos libres de contaminación del aire, el agua y el suelo; aumentar la disponibilidad de centros de enfriamiento calificados y aumentar el acceso a piscinas públicas y bosques urbanos
Implementación: trabajar con Climate Jobs RI y otras partes interesadas para identificar programas de financiación federal; Establecer un sistema de informes periódicos sobre el progreso.
"Estoy orgullosa de patrocinar esta Resolución con mis colegas para comprometer a Providence a ser la primera Ciudad de Empleos Climáticos de Estados Unidos", dijo la concejala Sue AnderBois (Distrito 3). "El cambio climático es una crisis existencial, y a medida que trabajamos hacia un futuro más resiliente para nuestros residentes, eso tiene que incluir garantizar que la economía verde esté impulsada por buenos empleos con salarios que sostengan a la familia".
"Me emociona estar aquí con tantos líderes que están comprometidos a hacer de Providence un líder nacional para abordar la crisis del cambio climático", dijo la directora de Sostenibilidad Priscilla De La Cruz. "Es posible hacer avanzar nuestra ciudad hacia la energía limpia y la resiliencia climática y al mismo tiempo preparar a nuestra fuerza laboral de hoy y de mañana para ser participantes activos en una nueva economía verde. La Administración Smiley espera trabajar con esta amplia coalición de trabajadores de primera línea, residentes y propietarios de negocios de Providence, y los muchos defensores dedicados a este trabajo".
El director de políticas de Climate Jobs Rhode Island, Michael Roles, agregó: "Providence está dando el ejemplo al resto del país al trazar una verdadera transición justa que honra los derechos de la clase trabajadora y las comunidades de primera línea. Esperamos colaborar con el La ciudad implementará una transición que centre la experiencia y las experiencias vividas de los trabajadores y las personas que viven en primera línea".
"Como la primera Ciudad de Empleos Climáticos en Estados Unidos, Providence mostrará al resto del país lo que significa implementar políticas climáticas que se construyen en una fuerte colaboración con los trabajadores, la comunidad, la industria y el gobierno", dijo Patrick Crowley, Secretario-Tesorero. de la AFL-CIO de Rhode Island: "Una transición verdaderamente justa garantiza una acción climática sólida, incluye las voces de los trabajadores y amplía el acceso a empleos verdes bien remunerados para todos".
"El Consejo de Oficios de la Construcción de RI apoya plenamente a Climate Jobs RI y a la creación de una transición justa hacia una economía verde. Desde nuestro punto de vista, una transición justa significa que no puede haber una brecha en el empleo para nuestros hombres y mujeres trabajadores tanto en el sector de la construcción como en la tradicional industria de los combustibles. Esperamos trabajar con la ciudad de Providence para asegurarnos de que nuestros miembros estén al frente y al centro a medida que se lleva a cabo esta transición y no haya brechas en el empleo para nadie", agregó el Secretario General-Tesorero de LIUNA y Presidente del Consejo de Oficios de la Construcción de RI. Michael F. Sabitoni.