Billy Kepner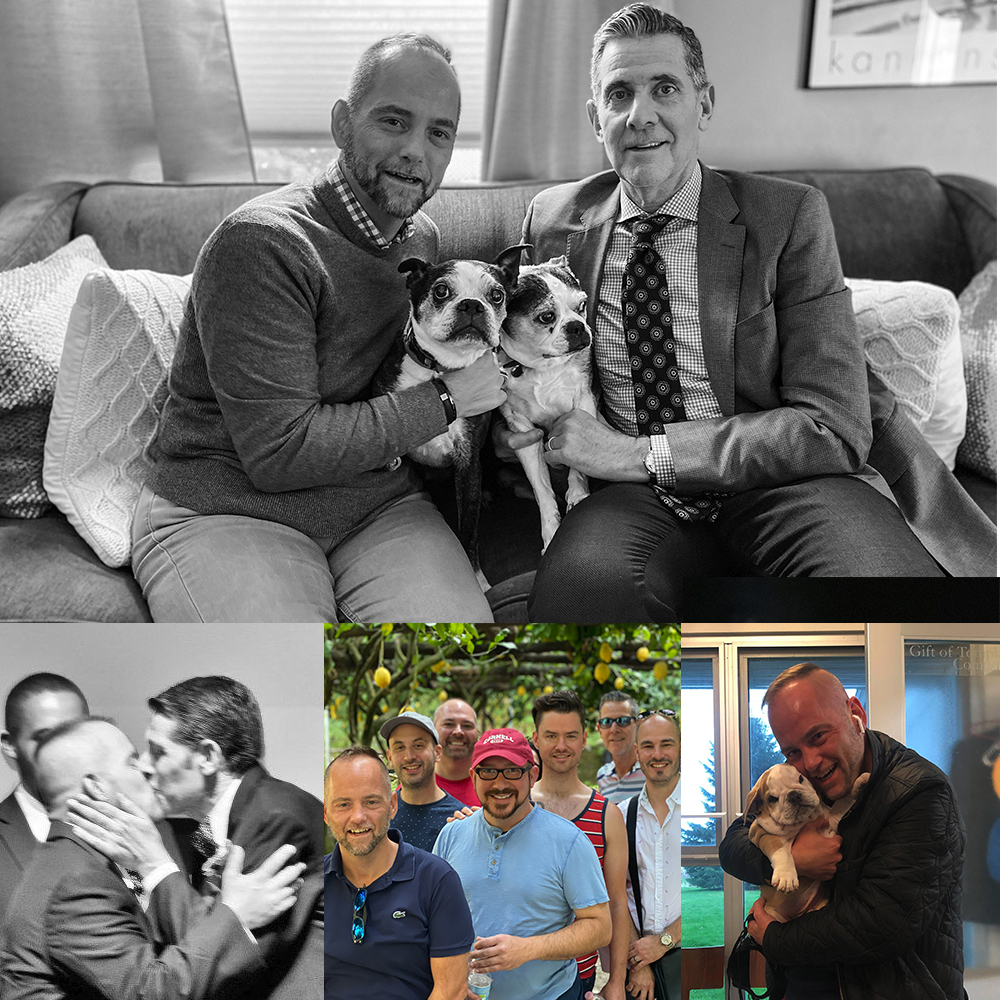 I have written and deleted this at least 15 times, because I'm not sure what I can share that is meaningful? I'm a middle-aged gay white man and a walking stereotype. Not that those are bad things, but I am what I am.  I didn't have a charmed life, but my life was very different than a lot of my peers.
Sure, I was bullied and called queer, pansy, and other names – and to top it all off – I was fat. Yet, I was popular. I was prom king, had tons of friends, and was the life of the party. Picture Chris Farley for those of you old enough to know who he was.
I knew I was gay from a very early age.  There were some serious "tells" as they say. I had a lisp. I hated sports. When I was about three years old, I used to carry around a red pocketbook with lettuce in it for cash.  I used to sing the score to Annie relentlessly. At 9-years old I saw Cats (don't judge me – I was 9) three nights in a row at the theater near where I grew up. My mother would sit in the car or go shopping and I would get an SRO ticket and watch in rapture. I'm so ashamed to admit that I loved that damn musical. I loved old movies. I loved Judy Garland. Elizabeth Taylor. Barbra Streisand. I loved reading Tennessee Williams plays, and totally understood they gay undertones. In 1992, I did a book report for my sophomore lit class on Cat on a Hot Tin Roof and the gay English teacher made me get my mother's permission – because of the gay overtones. I'm also obsessed with theater and was one of the last people to see a show on Broadway before the closure. Seeing Patti LuPone sing "The Ladies Who Lunch" was as close to perfection as you get.
I also never had that "After School Special Coming Out Episode" that was popular of my generation. (Again, another reference that might be lost on those born in the '90's and after.) I dated women until I was in my early 20's, and then I just sort of gave that up. I lived my life but was never honest with folks. It wasn't until I was 27 that I came out, and I just sort of was like oh, this is Joe, he's my boyfriend.  18-years later, he's now my husband.
Being gay was always part of who I was. I assumed as a child that I would die young, because I watched the "gay cancer" take out a whole generation or two of men just like me. I watched "And the Band Played On" and can recite the lines from that book and movie. I sat in a darkened movie theater with my friends in high school watching Tom Hanks waste away on the screen in "Philadelphia." So, for me, I just assumed that I would get AIDS and die. Hard stop.
I'm jealous of this new generation of gay folx that don't necessarily remember that, or what all they know of that time is from the movies. They don't know that we lost Nureyev, Halston, Basquiat, Haring, and so many others. Or possibly don't even know who those folks were.
I hope that by sharing our stories – that no matter how we came to realize who we are – that we all collectively realize that we stand on the shoulders of giants. Trans folx fighting in the street for equal rights after they just couldn't take the harassment any longer as early as the 1940's. The Stonewall Riots. Or the millions of lives lost to the scourge of AIDS, and the countless pieces of art, music, theater, dance, fashion, architecture, and countless other contributions that were lost to a pandemic that not many cared about until it was too late.
Yet, we are still here. It sometimes feels like we take two steps forward, and then are pushed back five feet, but if I have learned anything in my 44 years of being a gay man is that our community of LGBTQIA+ brothers, sisters, and those who don't identify as either along with our allies- will always persevere. It's all we know how to do, and I'm grateful for that.
What are your pronouns?
He/Him/His
How do you identify within the LGBTQIA+ community?
Gay
What is your association with the City of Providence or State of RI?
I love and live in PVD