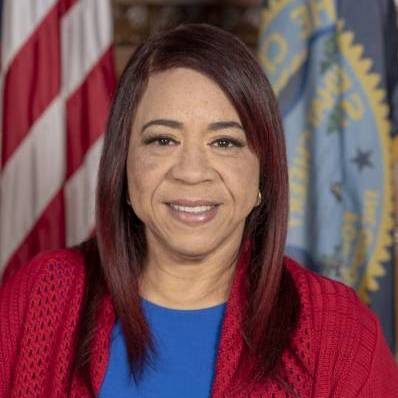 Councilwoman Carmen Castillo
Councilwoman Carmen Castillo has been a member of the City Council since 2012. She represents the constituents of Ward 9, which includes the neighborhoods of Elmwood and South Elmwood.
Councilwoman Castillo was born in Santiago, the second-largest city in the Dominican Republic, and immigrated with her three daughters to the United States nearly 20 years ago. After arriving in Rhode Island, she settled in Ward 9, where she has lived ever since. Councilwoman Castillo was employed at the Westin Hotel (now the Omni) for 19 years. 
While working at the hotel, Castillo organized her fellow workers and helped form a union to garner higher wages, more respect, and to secure a better future for service employees and their families. Currently, she is a union steward and member of the Executive Board for UNITE HERE, Local 217.
Councilwoman Castillo has been active in her community for many years. She has advocated for the rights of immigrants, workers, and women. She has also advocated for improvements to the Providence public school system by promoting neighborhood schools and fighting school closings. She is focused on improving City services and bringing more resources to Ward 9 to address abandoned properties, trash on the streets, excessive noise, neighborhood safety, and ensuring residents have a voice in addressing crime and delinquency. Councilwoman Castillo supports initiatives to prevent foreclosures and to help keep families in their homes. She is dedicated to enforcing the First Source ordinance, which gives Providence residents the opportunity to receive good jobs with fair wages.
Councilwoman Castillo lives in the Elmwood neighborhood with her three daughters, Angela, Karla, and Sahymi, and stepdaughter Aliyah.
Castillo is the City Council's Majority Whip, Chairwoman of the Committee on City Property, and Vice-Chairwoman of the Committee on Ordinances. Councilwoman Castillo also serves on the Finance Committee and the Committee on Urban Redevelopment, Renewal, and Planning.