COVID-19 Community Workshop – Taller Comunitario Sobre COVID-19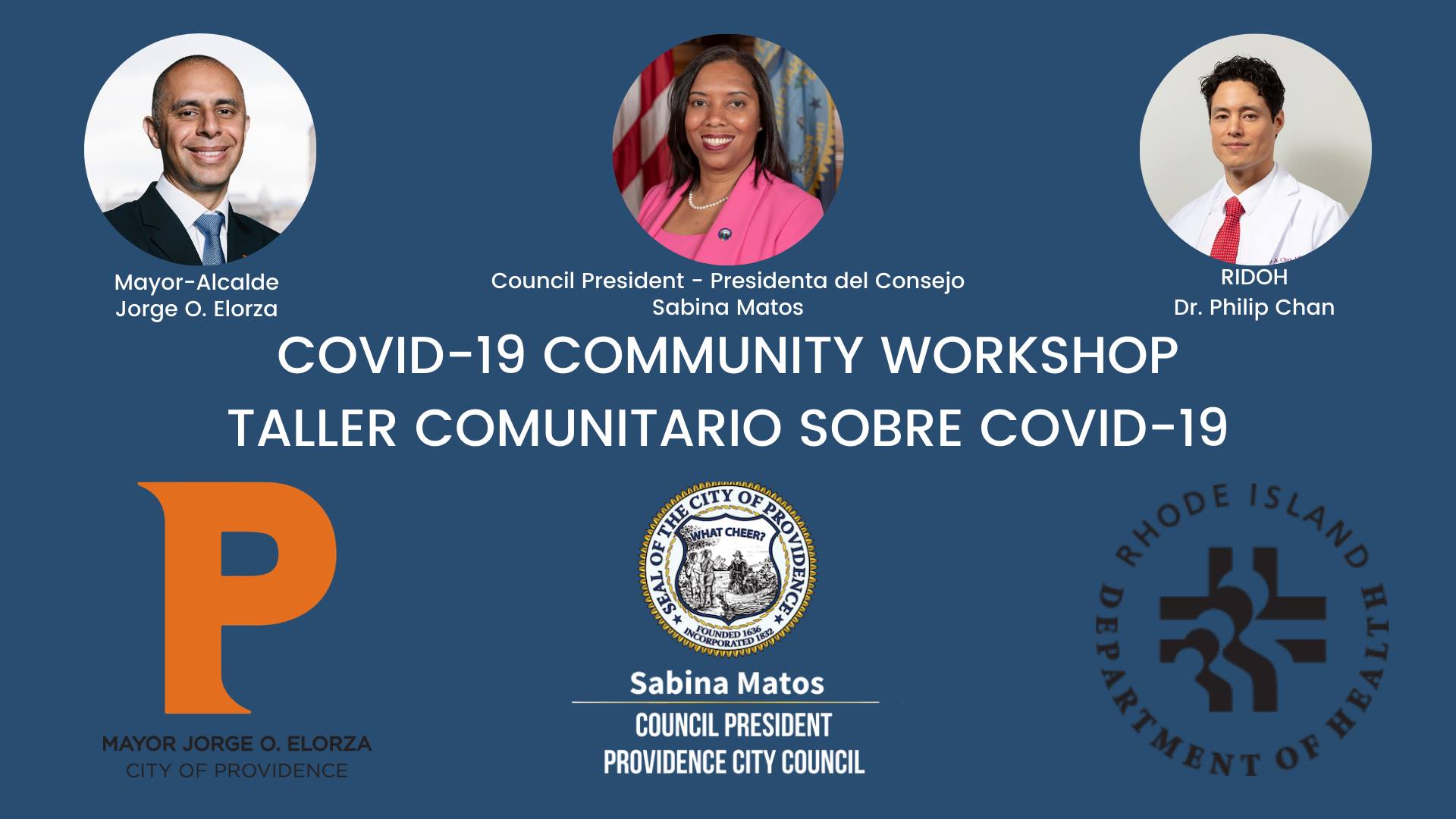 Join Mayor Jorge O. Elorza, Council President Sabina Matos, and Dr. Philip Chan from the Rhode Island Department of Health, and Karen Zuniga from the Central Providence Health Equity Zone (HEZ) for a virtual COVID-19 Community Workshop.
Topics include:
COVID-19 101
How to Get Tested
What to do If You Have COVID-19
Vaccine: The Facts.
We'll be meeting on Zoom. Pre-registration is required: http://bit.ly/PVDCOVID19
INTERPRETATION TO SPANISH WILL BE PROVIDED.
————————————–
Acompáñenos: El Alcalde Jorge O. Elorza, La Presidenta del Consejo Sabina Matos, y El Dr. Philip Chan del Departamento de Salud de Rhode Island a un taller comunitario virtual sobre el COVID-19 y Vacuna.
Temas incluidos:
COVID-19 Información Importante
Cómo Hacerse la Prueba
Qué Hacer si Tiene COVID-19
Vacuna: Mito Vs. Realidad.
Nos reuniremos en Zoom. Se requiere pre registración: http://bit.ly/PVDCOVID19
INTERPRETACIÓN SIMULTÁNEA AL ESPAÑOL ESTARÁ DISPONIBLE