Ward 14 Community Meeting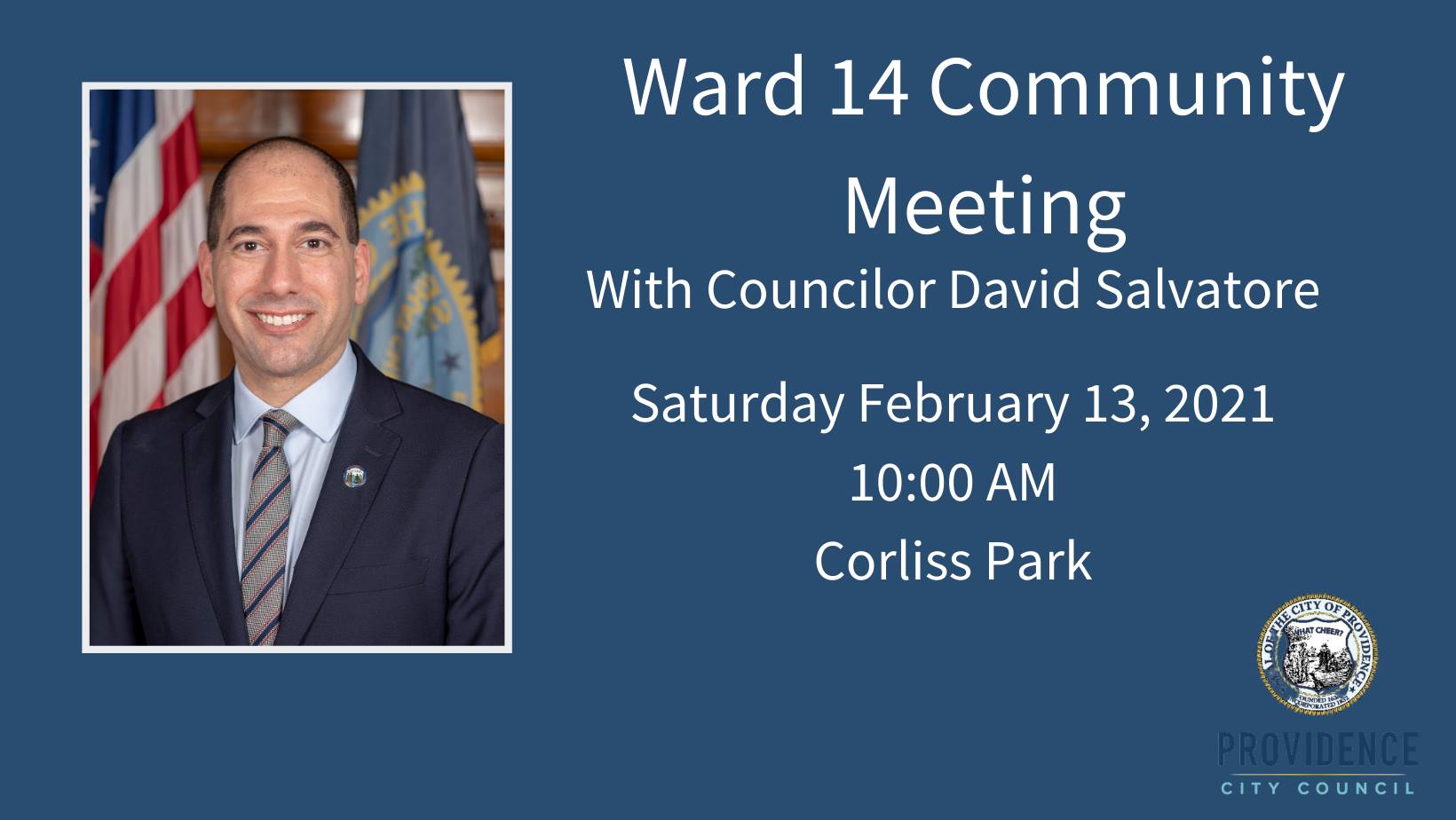 Join Councilor David Salvatore and representatives from the Providence DPW and Providence Police Department for a Ward 14 community meeting to discuss neighborhood improvements and public safety issues.
We will be at Corliss Park on Saturday, February 13 at 10:00 AM. We hope to see you there! Please remember to wear a mask and dress warm.