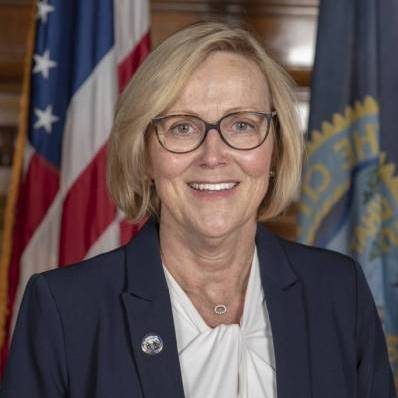 The Providence City Council voted tonight to authorize the Mayor and the City's Office of Sustainability to develop and implement an aggregation plan to allow the residents of Providence to have more control over their electric bills.
According to the EPA, Community Choice Aggregation (CCA), also known as municipal aggregation, are programs that allow local governments to procure power on behalf of their residents. CCAs provide communities that want more local control over their electricity sources, more green power than is offered by the default utility, and lower electricity prices.
"With National Grid slated to raise our electricity rates by 8% this fall we need to offer our residents a way to lessen the burden and I believe community aggregation is a step in the right direction," stated Majority Leader Jo-Ann Ryan (Ward 5). "Residents across the City saw tax increases on their properties, and even on their income taxes, and an 8% increase on our electricity bills adds up. Allowing the City to buy power in bulk, and buy alternate forms of power is not only the right thing to do, it's the green thing to do. This is one more step in making Providence a carbon-neutral city by 2050!"
Under Rhode Island state law, CCA programs provide the opportunity to bring the benefits of competitive choice of electric supplier, longer-term price stability and more renewable energy options to the residents and businesses of the City of Providence and other municipalities in Rhode Island. The City Council is in full support of this program and the potential monetary and environmental benefits to our community.
Deputy Majority Leader Mary Kay Harris (Ward 11) stated, "My neighbors are worried, they are worried about how are they going to pay their electric bill and keep food on the table. An increase of 8% will harm my neighbors, especially my elderly neighbors who are on a fixed income, and young families. I love the idea that residents will have a choice of a provider and not forced into using one source for their electricity."
With tonight's resolution the City Council authorizes the Mayor to engage a consultant with experience in developing and administering CCA programs to assist the City in the creation and operation of an aggregation plan and CCA program provided that the City shall not be required to draw upon the General Fund to compensate such consultant.
"I am very happy to be a co-sponsor of this important piece of legislation," stated Councilwoman Helen Anthony (Ward 2). "No matter where you live you should be able to have a choice regarding your electric service provider. Many residents want an option to buy electricity that is greener – such as solar or wind generated power – and they should have that option. This is a great step forward in embracing the green economy."
The Office of Sustainability will provide regular updates to the full City Council regarding the development and implementation of the aggregation plan and CCA program.