Black History Month Panel — Michael S. Van Leesten: Bridge Builder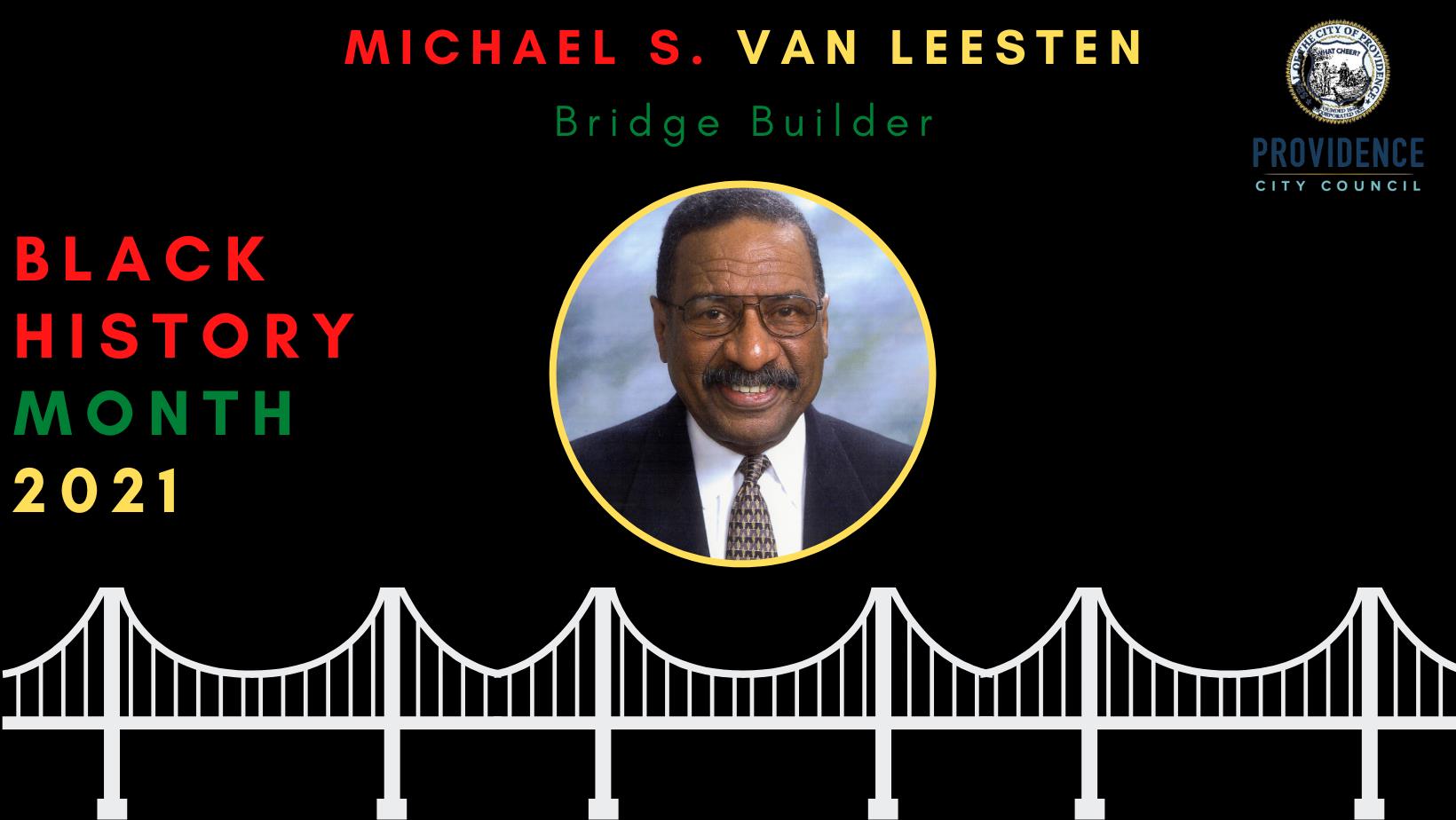 Join Council Deputy Majority Leader Mary Kay Harris and Council President Sabina Matos for a virtual panel discussion on the life and legacy of Michael S. Van Leesten.
Panelists will include Ray Rickman, Jordan Van Leesten, Mary Harrison and Frank Santos.
Michael S. Van Leesten was a lifelong civil rights advocate, with work spanning voter registration, workforce development, and education reform. This panel will discuss the many lessons we can learn from Mr. Van Leesten's expansive career.
This panel is a part of the Council's Black History Month online exhibit honoring Mr. Van Leesten. Visit our web page for more!
Or, Watch live on Facebook at 7:00 PM on Monday, February 15.